If you search for the object all you'll find is the name
Kristiansand Kunsthall, 2013
The exhibition consists of two connected pieces. The videoinstallation If you search for the object all you'll find is the name and the painting series Mistaken Minds.
The video is a 30 minutes interview with the buddhist nun and meditation teacher Tubchen Kelsang. As a former artist, she is explaining why she chose to leave the art world and follow the spiritual path. She shares her thoughts about the differences between art and Buddhism, but also the many parallels. Modern art is known to have picked up on certain aspects of Eastern philosophy, and in this interview and the installation it is the concept of emptiness that is in focus.
Mistaken Minds is a series of paintings that have been shaped into compact structures, where the substance grows thicker and more coarse by every layer. The title Mistaken Minds is taken from video, and refers to what buddhists call human delusions. These are negative states of mind that arise from our misconception of reality. Tubchen talks about them as layers and layers of ignorance that cause unhappiness and suffering. Buddhists believe that there is no reality existing outside our minds. Marte Johnslien brings this topic into conversation with the tradition of painting, as an investigation of human need for illusions.
In these works there is one central question: where did the ideological and spiritual level of art go? Has it been trashed, is it still under scrutiny or simply covered up?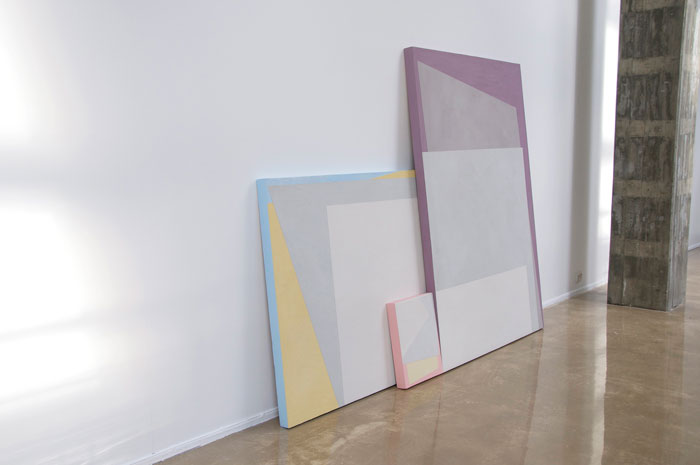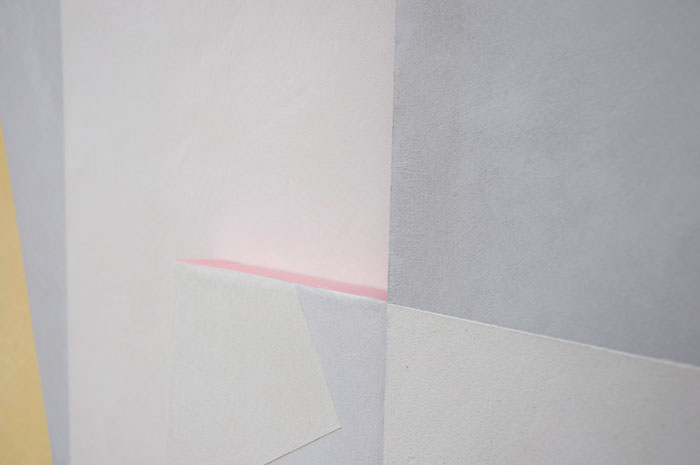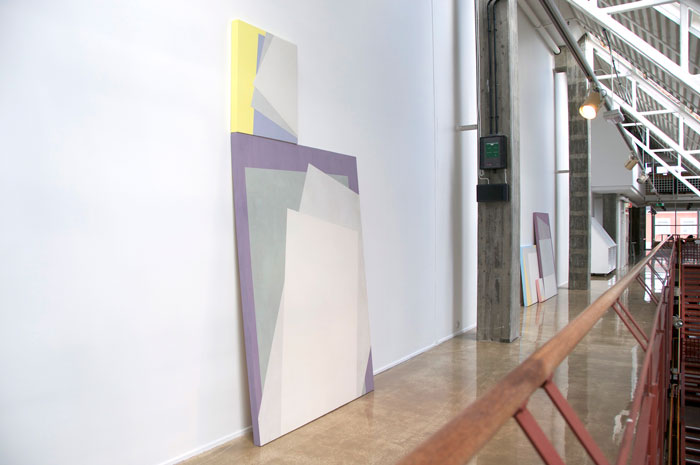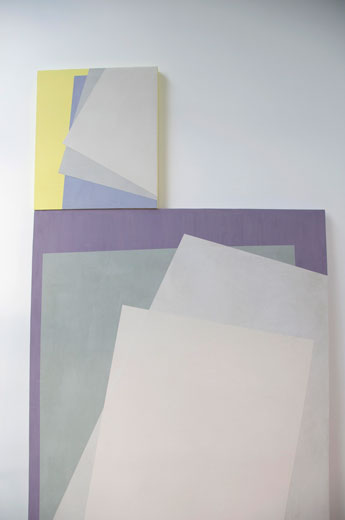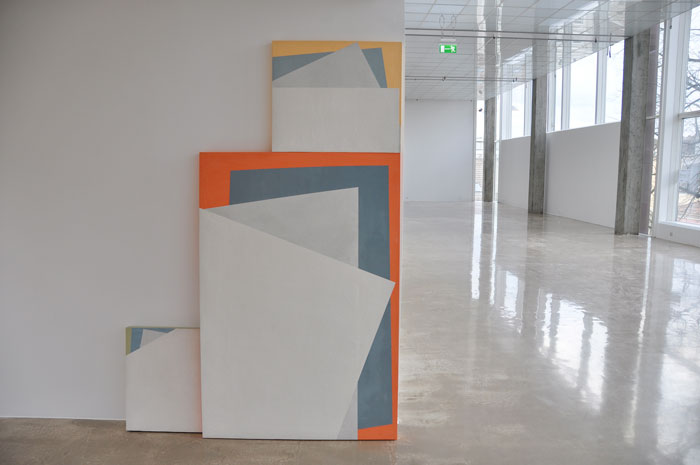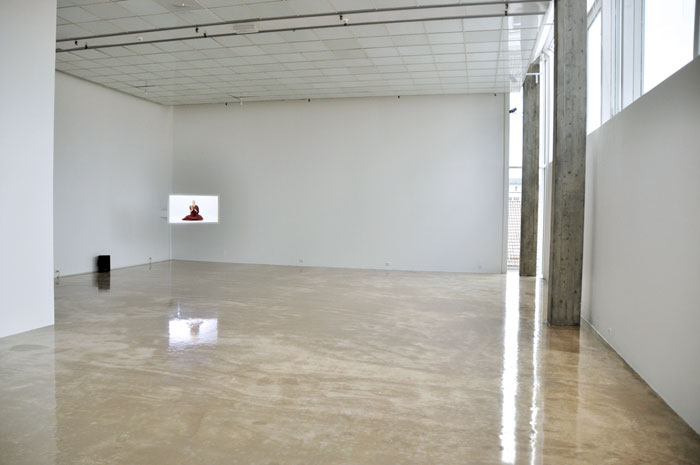 Still from the video